---
Added: 07/29/2013
Living room with a fireplace and an adjacent bathroom
The area in this project is an estimated 405 sq feet, which includes a large living room with a fireplace and an adjacent bathroom. The total heated floor space is about 370 sqft.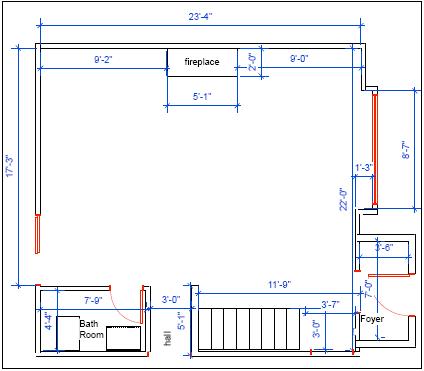 Since the area exceeds 300 sqft, a combination of (4)
heating mats
, controls (power modules) and a singe master
thermostat
was used.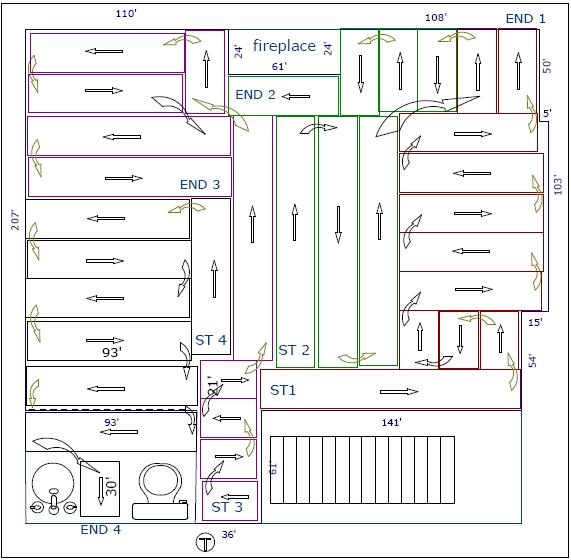 The optimal combination of mats for this project is as follows: (3)
HTMAT-240-90
and (1)
HTMAT-240-100
.