---
Added: 11/12/2013
Kitchen with dinning room
Heating mat system will be install in the kitchen area. However, there is 26ft x 15ft of dinning area right next to kitchen, which will be covered with HeatTech heating cable system. Customer requested layout only for kitchen heating area.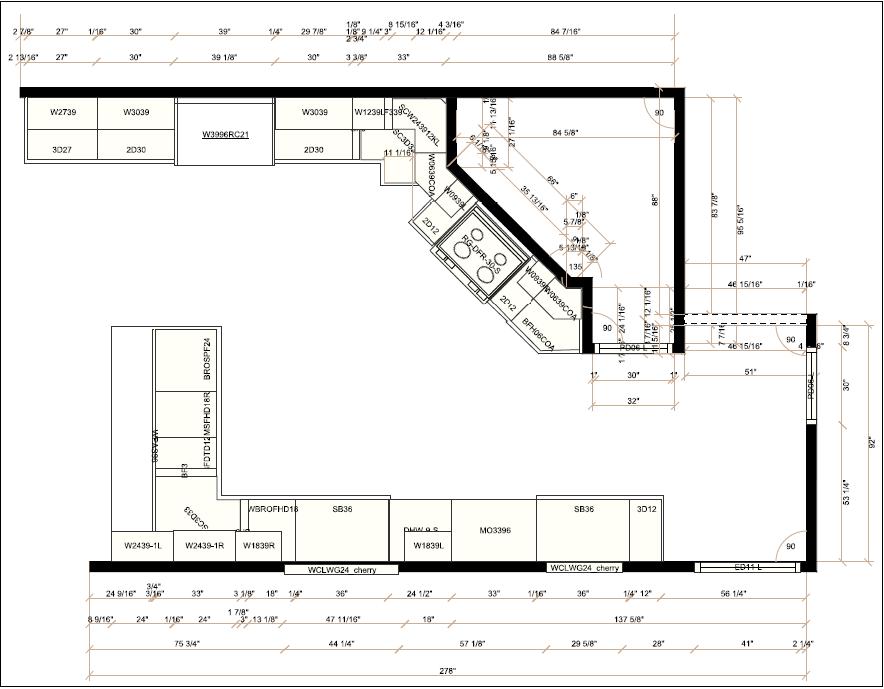 Combination of (2) heating mats will cover kitchen heating area. HTMAT-240-100 runs along the top cabinets and covers upper part and right side of kitchen. Customer needs to carefully free some part of heating cable from the mesh to cover area next to the cabinets by the pantry room. HTMAT-240-90 runs to the bottom and covers left side of heating area.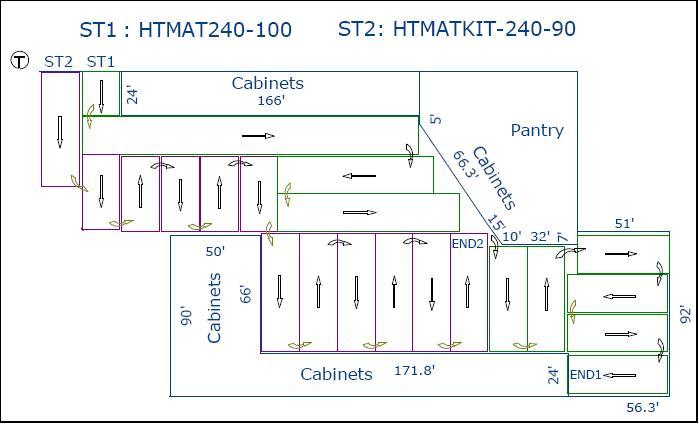 HTMATKIT-240-90 and HTMAT-240-100: (1)54.9ft long and (1) 61ft long heating mats, (1) Honeywell thermostat with floor sensor, was offered as the best suited combination for the project.