---
Added: 10/29/2013
Over 300 sqft kitchen with isle and cabinets.
324 sqft of heating area will be covered with combination of heating mat systems under 240V power.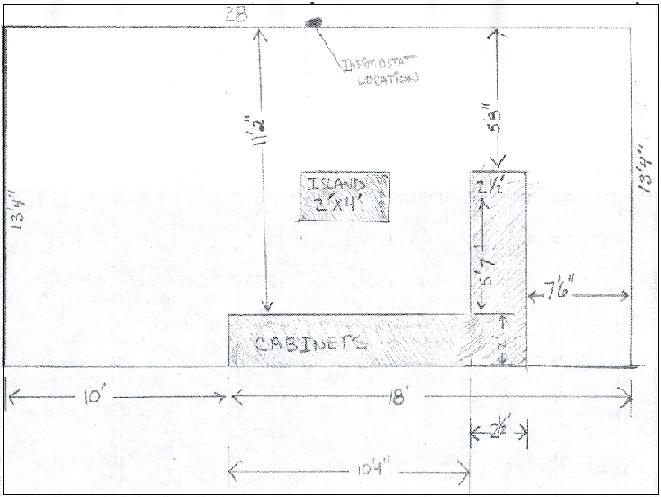 Because all HeatTech heating mats are 20" wide and dimensions of heating area, combination of (3) heating mats will fit perfectly. Client will be able to connect (3) heating mats into one thermostat because offered combination makes total 14.5 Amps and don't exceed maximum limit of 15 Amps.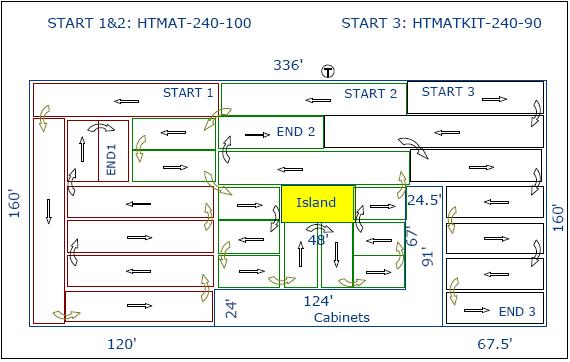 Suggested combination is: (2) HTMAT-240-100 and (1) HTMATKIT-240-90