---
Added: 10/24/2013
28 sqft bathroom
Customer desired to install HeatTech heating system in new apartment bathroom.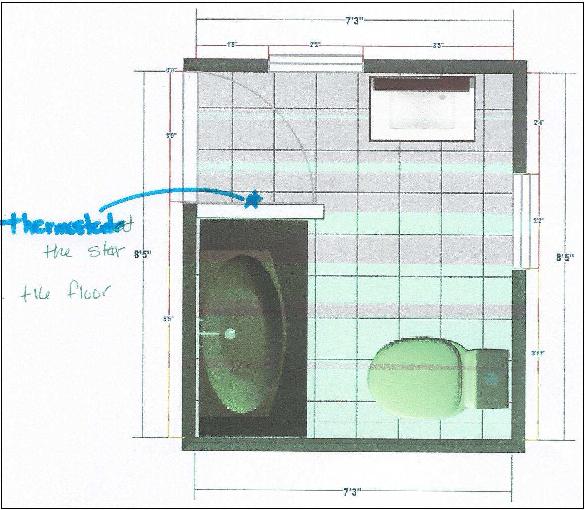 Due to dimensions of bathroom heating area, we suggested HeatTech heating cable system as the best option to cover the entire floor. 1-4" has to be held from the walls and at list 4" away from the edge of toilet rings (to prevent wax gasket melting).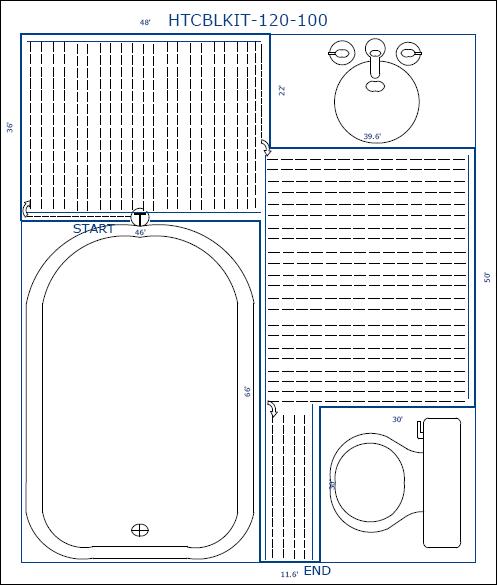 HTCBLKIT-120-100: 100ft long heating cable, covers 25 sqft at 3" spacing and "Honeywell" thermostat.