---
Added: 10/24/2013
100 sqft of heating area
Customer provided us with drawing of heating area only, excluded any cabinets, etc. This project is for renovated kitchen. Also, our customer has 240V power system available only.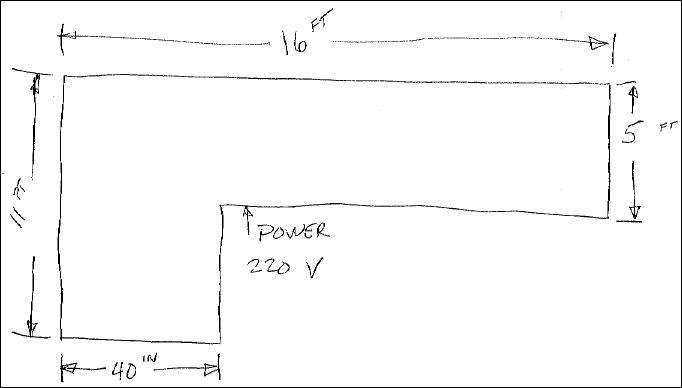 Because cold lead (non-heating portion of HeatTeach mat/cable, which carries power to the heating cable and is connected to thermostat) is 10ft. long, it's allow us to start heating mat by 40" wall and use thermostat location, requested by our client. After 6 rows we turn heating mat to the right and continue until the end.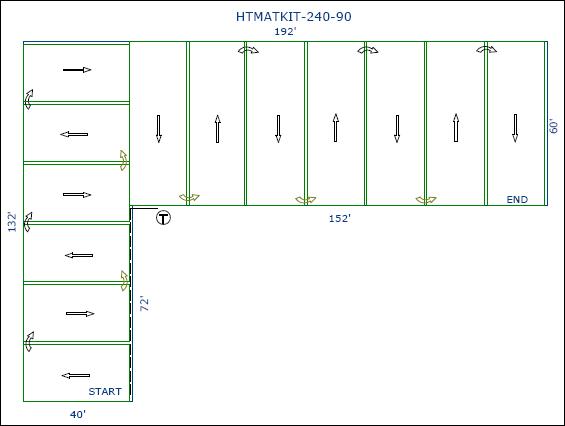 Our suggestion is HTMATKIT-240-90: 20" wide x 54.9ft long heating mat and Honeywell 7-day programmable thermostat with floor sensor.