---
Added: 10/11/2013
Master bathroom
Customer decides to install HeatTech heating mat system under bathroom floor.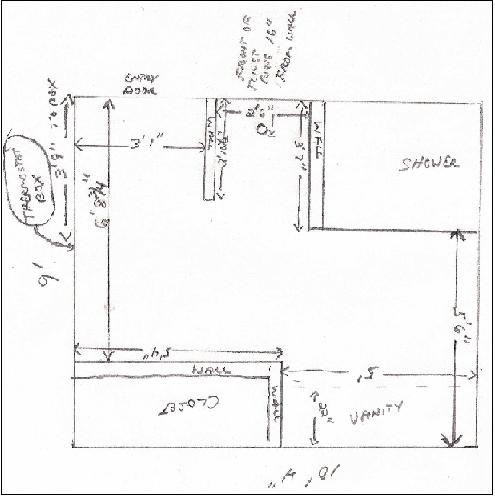 Heating mat starts by the thermostat location and ends by the bathroom entrance. Due to heating mat is 20" wide,for better coverage, we suggested carefully free part of heating wire from the mesh and install it where heating mat cannot fit.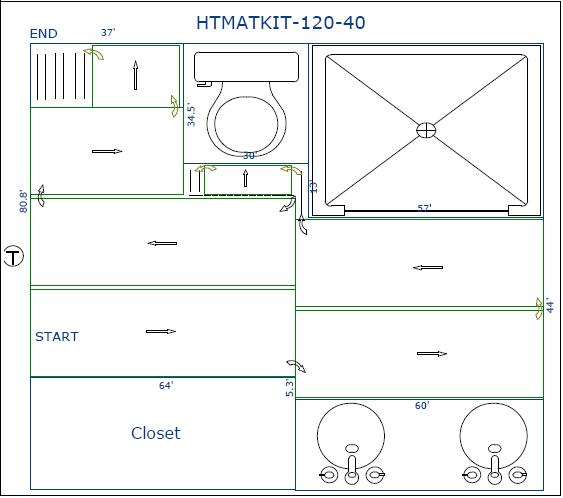 HTMATKIT-120-40: 24.4ft long heating mat is the best suited mat for this bathroom.