---
Added: 10/04/2013
38 sqft master bathroom
HeatTech heating mat system was chosen for this bathroom project. Radiant heating mat will be installed on top of concrete sub-floor under the glass tile. Because of concrete sub-floor, insulation is required to avoid heat loss.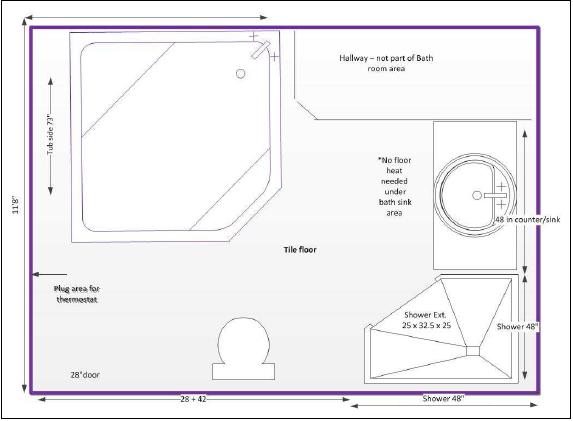 Due to heating mat is 20" wide, there are few areas in the bathroom that heating mat cannot fit in. If customer desired to cover the whole heating area, free small part of heating cable from the mesh is necessary.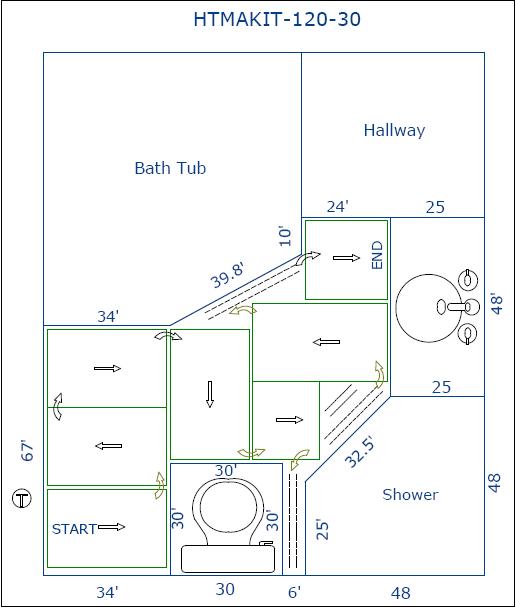 HTMATKIT-120-30: 20' wide x 18.3ft long heating mat was suggested for this project.