---
Added: 09/20/2013
HeatTech radiant floor heating system for the bathroom and shower installation.
Customer requested two separate thermostats at same location. Also "free stand tub" will be replaced with furniture, which are half of size that you see on the sketch.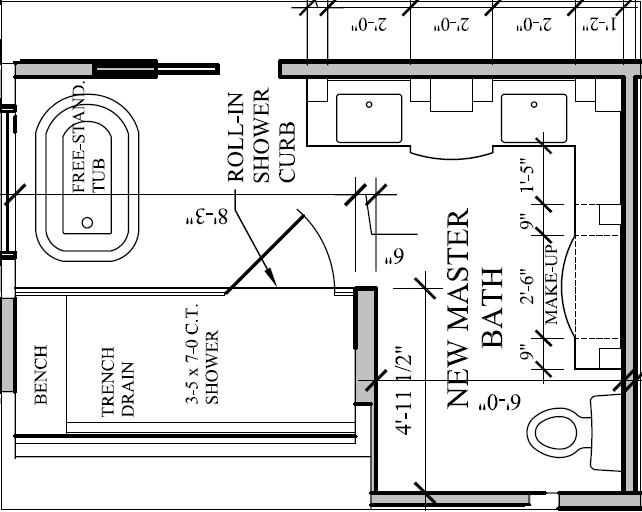 Two separate heating mats was used for this project: one for the shower area and another for the bath area. Because cold lead is 10ft long, it is long enough to run the wire along the wall outside the shower (for the shower heating mat)to reach the thermostat location and do not overlap the wires. Thermostat for the shower area was suggested with built-in GFCI, also customer was informed that waterproof membrane is required as well for this type of installation.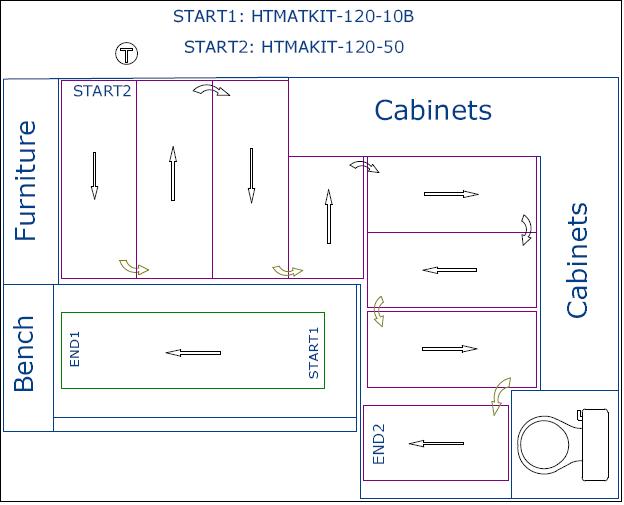 The best suited heating mat kits for this application are: HTMATKIT-120-10B (for the shower) and HTMATKIT-120-50 (for the bath).