---
Added: 09/19/2014
Master bathroom
Client planned to install HeatTech heating cable system in new master bath. 7-day programmable thermostat with built in 5mA GFCI was requested. Heating cable will be installed on top of cement board.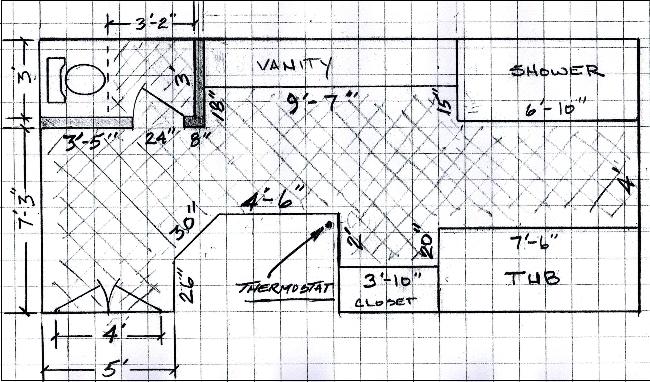 Due to heating area is over 100sqft, a combination of (2) heating cables are suggested. 320ft long cable covers right and middle parts of the bathroom, 200ft long cable covers the rest of heating area. Two heating cables must be wired together in parallel at thermostat box.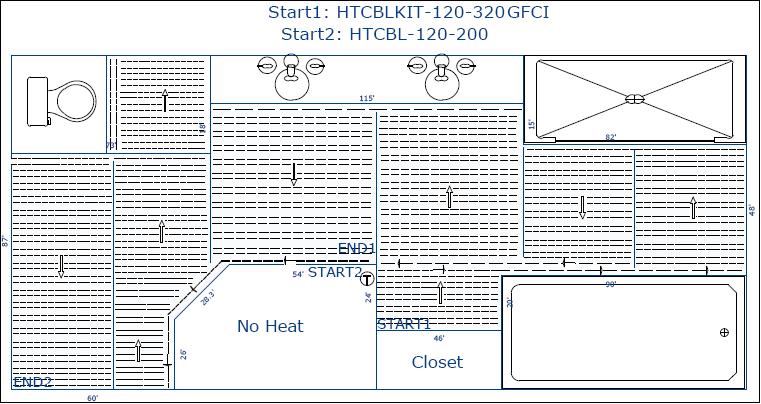 Our suggested combination is: HTCBLKIT-120-320-GFCI and HTCBL-120-200. It includes 320ft long and 200ft long heating cables, 7-day programmable thermostat and floor sensor.