---
Added: 08/21/2013
Bathroom with granite floor
Customer's choice of floor is granite, which is one of the optimal flooring choices due to both durability (resistance to cracking, scratching and staining) and good heat conductivity.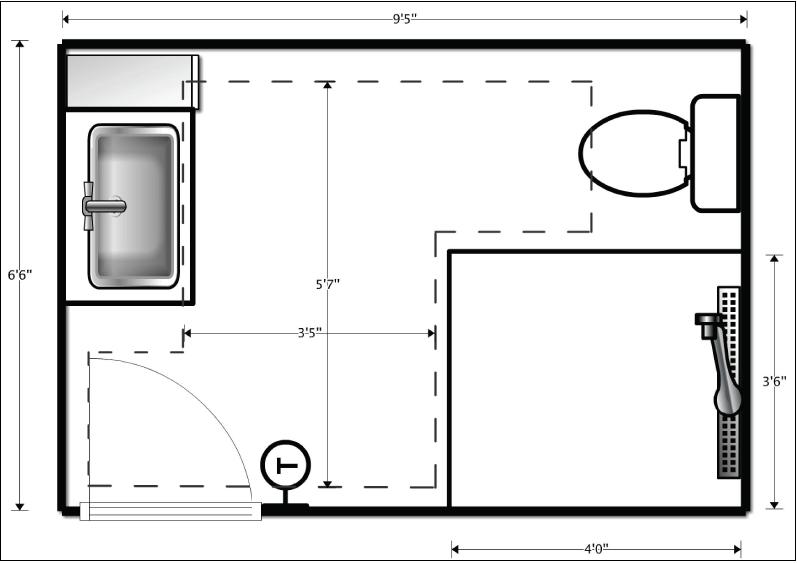 We offered two options for this project. One is (1) heating mat HTMATKIT-120-20, as our client's request, and another one is combination of (2) heating mats (HTMATKIT-120-10 and HTMAT-120-15), as the best coverage for this bathroom (displayed on our layout).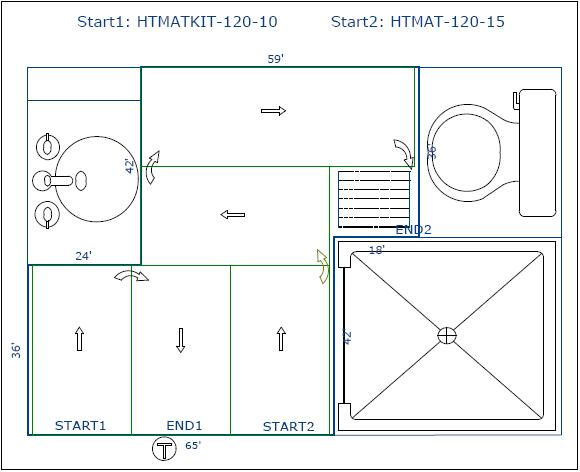 As customer's request we suggested HTMATKIT-120-20: includes 20" wide x 12.2ft long heating mat and 7-day programmable thermostat with floor sensor.