---
Added: 08/21/2013
Laundry with bathroom and master bath
Customer decides to install HeatTech heating mats under tile floor on top subfloor with cork insulation. There are 18 sqft in bath #6, 134 sqft in laundry room and 115 sqft in master bath of heating area.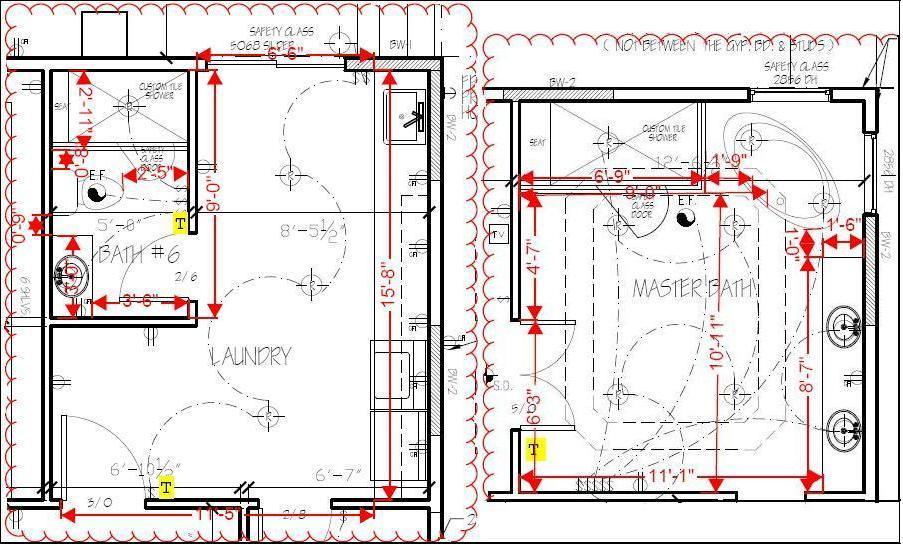 Client requested separate thermostats for each room. Combination of (2) heating mats gives better coverage for laundry room then one.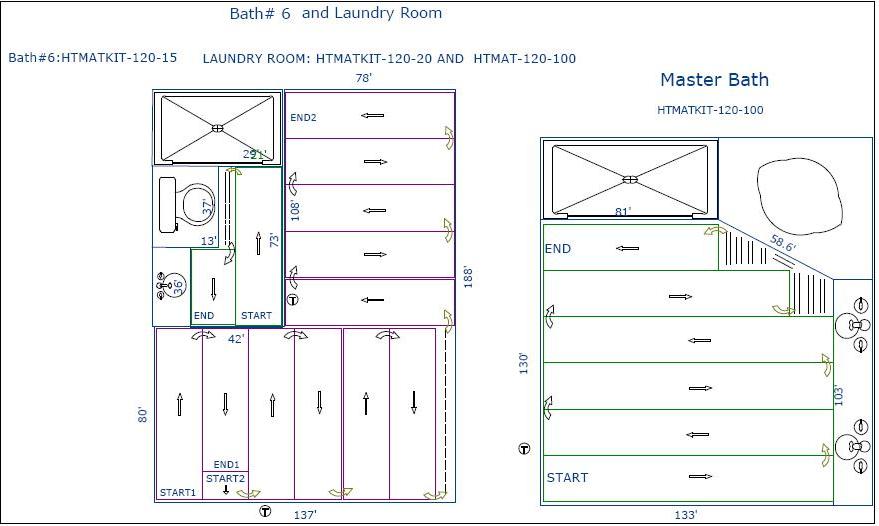 The best suited sizes of heating mats for this project are: bathroom #6: HTMATKIT-120-15; laundry: combination of HTMATKIT-120-20 and HTMAT-120-100; master bath: HTMATKIT-120-100.