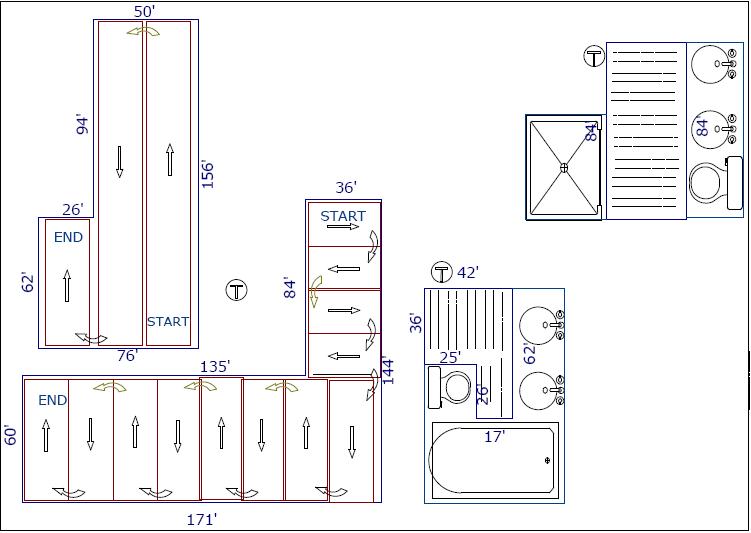 Due to a simple, rectangular layout of the kitchen and the foyer, mats were used as the product of choice. Smaller size of both bathrooms suggested the use of cable.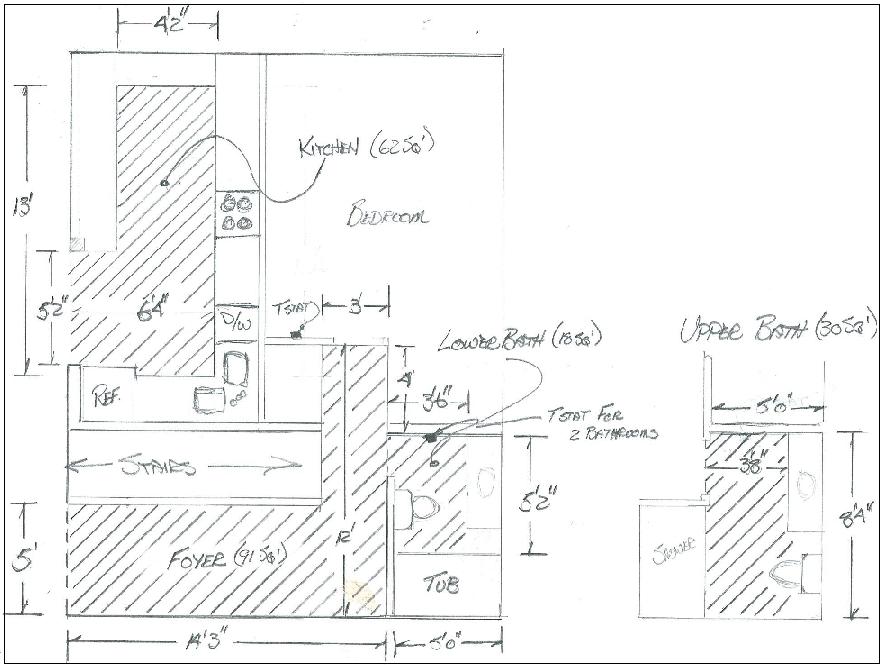 Materials used for this radiant heating project were: (1)
HTMATKIT-120-50
(50 sqft mat with programmable thermostat), (1)
HTMAT-120-70
, (1)
HTCBLKIT-120-40
(10 sqft cable with thermostat and cable guides) and (1)
HTCBL-120-80
. Cable guides were also included to accommodate the installation of the floor heating cable.