---
Added: 06/16/2014
Regular bathroom
The project is for the bathroom floor in the apartment, which will be covered with mosaic tiles.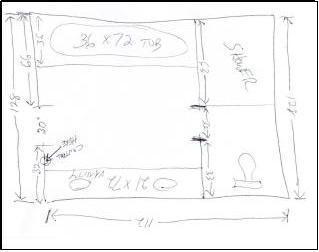 Heating mat starts by the thermostat and covers almost the whole bathroom area with three simple rows. The rest of heating mat covers the area in front of toilet.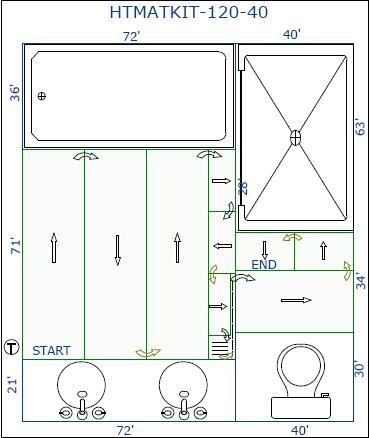 HTMATKIT-120-40: HTMAT-120-40 mat(20"wide x 24.4ft long), 7-day programmable thermostat and floor sensor.