---
Added: 06/13/2014
First floor kitchen.
HeatTech heating system was chosen as for heated floor in the kitchen project. Due to subfloor is concrete, insulation is required and was suggested to customer. Thermostat is by the refrigerator on the top left side of the drawing.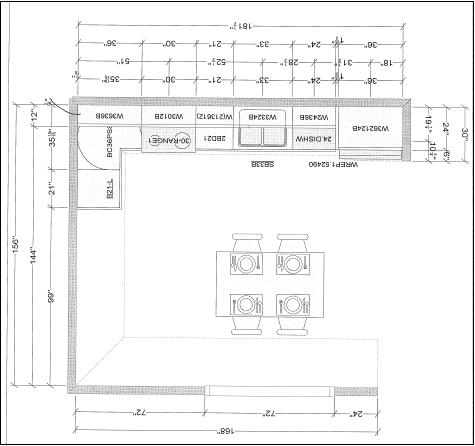 As customer's request is 120VAC, we need two heating mats to cover the whole heating area. Still, installation is pretty easy: one heating mat (20"wide x 61ft long)covers the main of the heating area (along the cabinets, and the most of left and middle side of the room) and 30.5ft long covers the rest of the kitchen.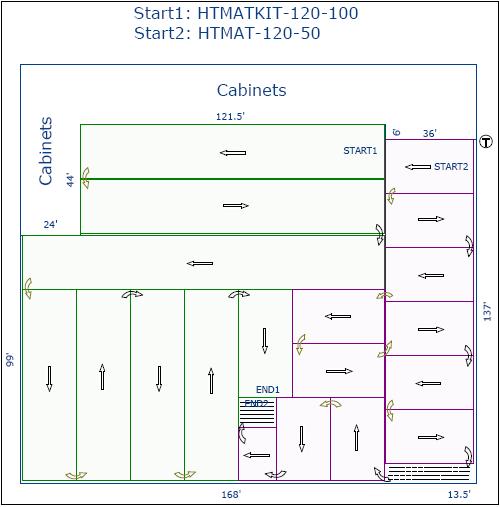 The most suitable heating mat sizes are: HTMATKIT-120-100 and HTMAT-120-50