---
Added: 05/23/2014
Heated floor in master bathroom.
Customer desired to have HeatTech radiant heating mat under marble floor in their master bathroom.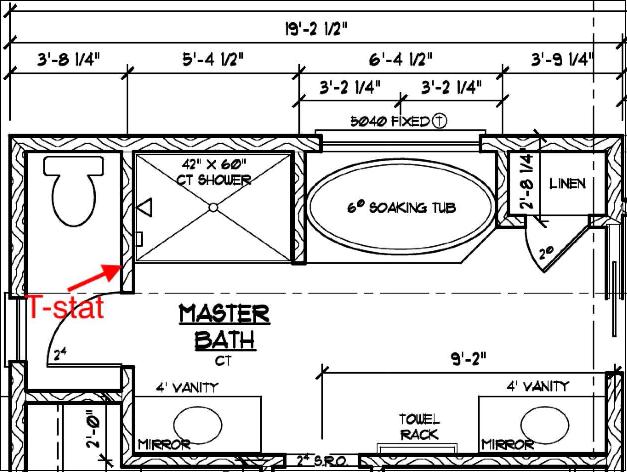 61ft long heating mat gives the best coverage for the whole bathroom, by simple turns and rotations. There is only one spot, where heating mat won't fit and customer has to free cable from the mesh and using hot glue or HVAC tape secure it to the subfloor.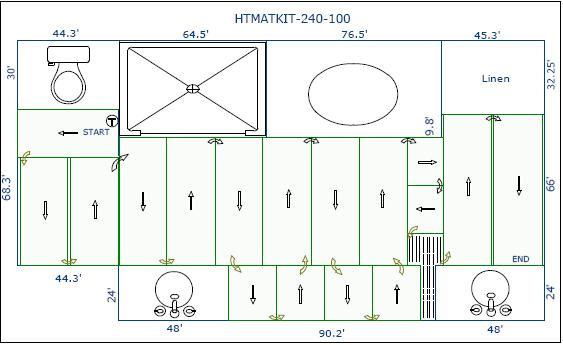 HTMATKIT-120-100: 20" wide x 61ft long heating mat, 7-day programmable "Honeywell/Aube" thermostat and floor sensor.