---
Added: 05/20/2014
Over 40sqft of heating area.
Subfloor is concrete, finnishing floor is mosaic tiles. Since subfloor is concrete, insulation is required.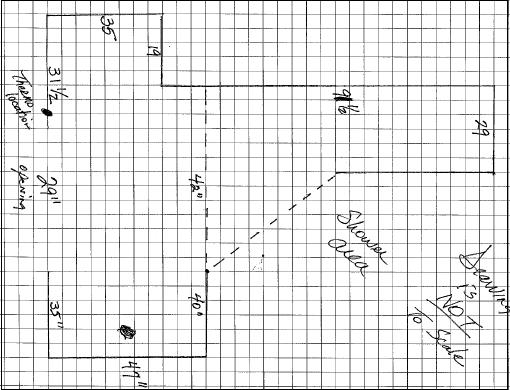 Because of shape and dimensions of heating area, combination of two heating mats gives the best coverage for the entire heating floor. Two heating system will be wired together in parallel (black-to-black, white-to-white, ground-to-ground) at the thermostat box.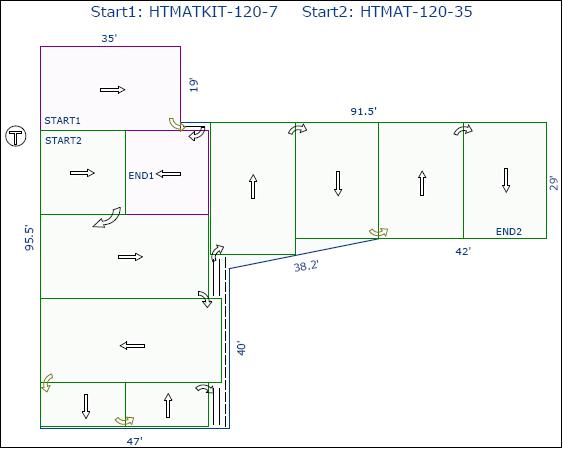 Combination of HTMATKIT-120-7 and HTMAT-120-35 covers the whole heating area.