---
Added: 04/23/2014
42.5 sqft of heating area.
HeatTech heating mat will be installed under the tile floor and will cover 42.5sqft of heating area.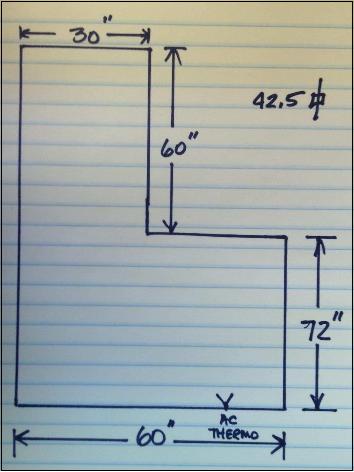 Installation is very easy and can be completed without any previous experience. Three rows of 20" wide heating mat, with 1" gap between the rows, are covering the main floor. The rest of heating area is covered with the left of heating mat.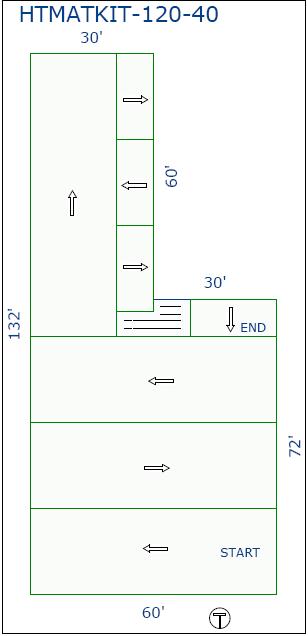 The best fitted heating mat size is HTMATKIT-120-40