---
Added: 04/08/2014
Girls and master bathrooms
Project is for two bathroom, HeatTech heating mat will be installed on top of sub-floor under ceramic tile.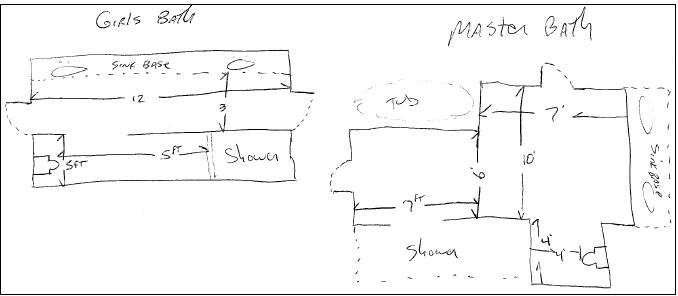 For the best coverage combination of two heating mats was suggested. Girls bath: 12.2ft long mat covers the whole area next to vanities, 21.3ft mat covers the toilet area and rest of heating area. Two mats are ending by the same location. Customer needs carefully free the cable from the left out part of mats and using HVAC tape or hot glue secure them to the sub-floor, spacing the wires at 3". Master bath: 18.3ft long heating mat runs along the vanities and covers the toilet area. 54.9ft long mat covers the rest of heating area.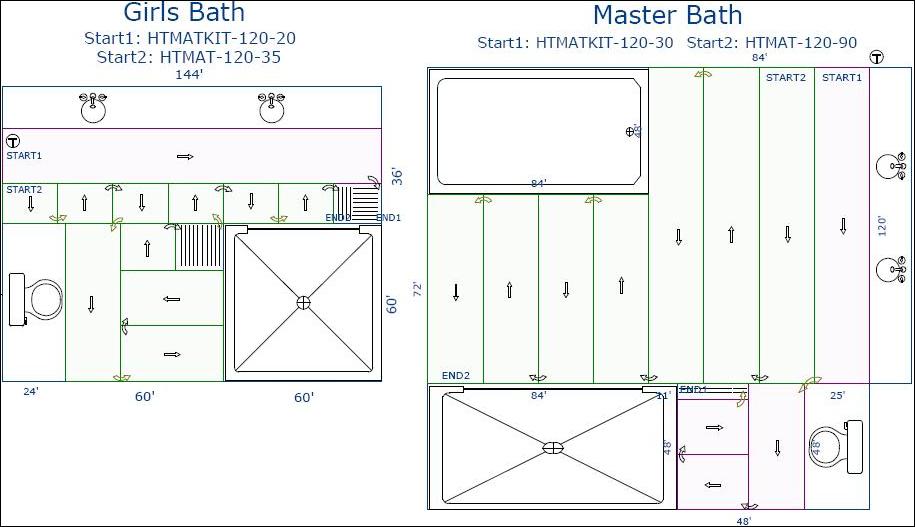 The best combination for the bathrooms is: Girls bath: HTMATKIT-120-20 and HTMAT-120-35; Master bath: HTMATKIT-120-30 and HTMAT-120-90.