---
Added: 02/21/2014
35 sqft master bathroom
HeatTech heating system is a secondary source of heat. Heating mat will be installed on top of cement board, which creates an even surface and acts as insulator between the heating system and the subfloor.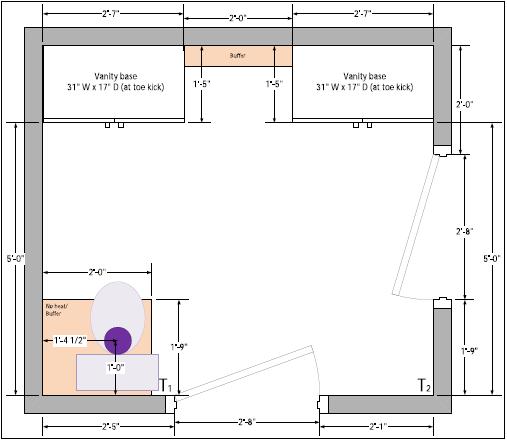 Heating mat starts by the toilet and runs to the right, then turns up for 4 rows with coverage between the vanities, which was marked as buffer area.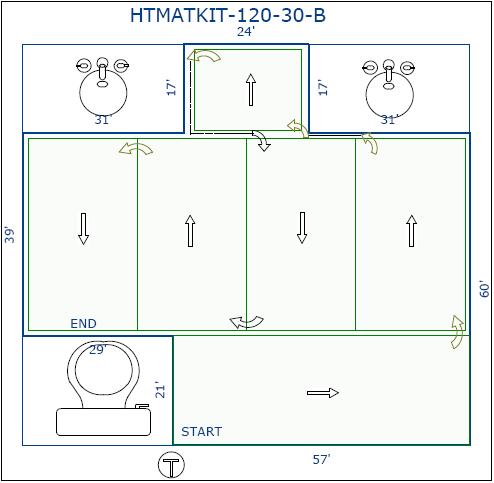 HTMATKIT-120-30-B: 20" wide x 18.3ft long heating mat, 7-day programmable thermostat with built-in 5mA GFCI.