---
Added: 06/03/2014
Master bathroom with heated floor.
Heating area is between two vanities in front of the tub.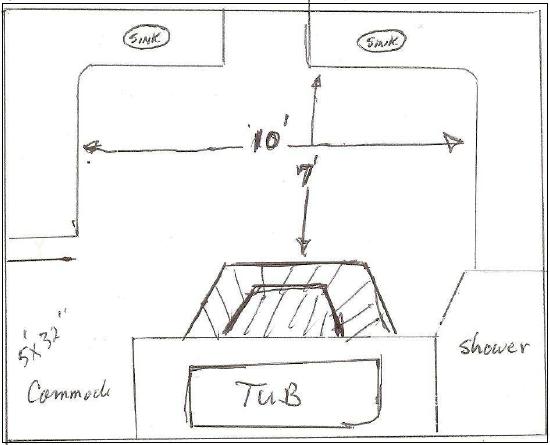 Two heating mats installed in four rows. 21.3ft long heating mat covers right side of heating area, 18.3ft long mat covers left side of the heating area. Both heating mats are connected in parallel at thermostat box.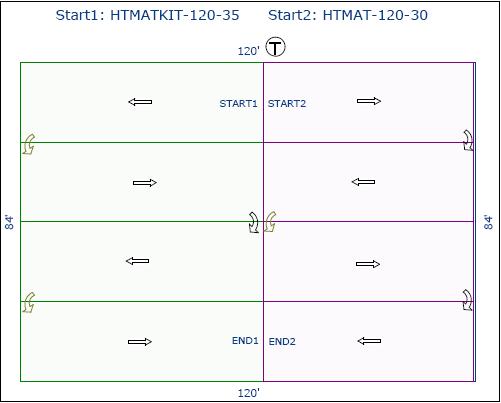 Combination of HTMATKIT-120-35 and HTMAT-120-30 gives the best coverage for requested heating area.